Moderators: phpBB2 - Administrators, Moderators
Here's mine.....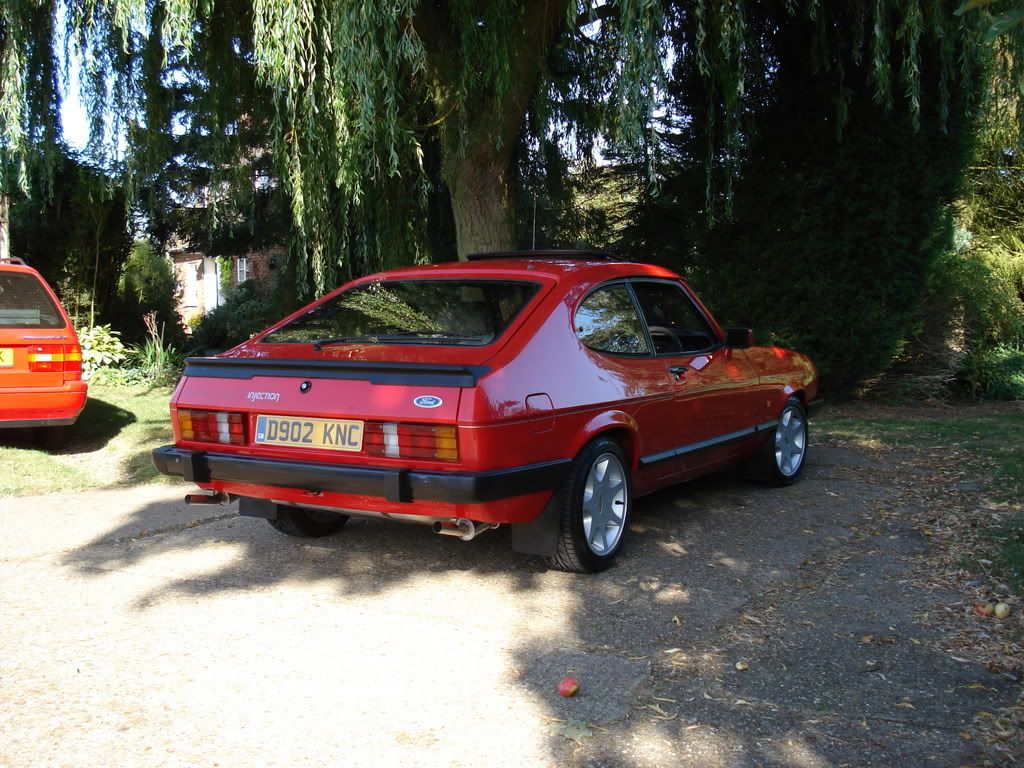 ---
Site Admin & Owner

Posts: 604
Joined: Sun Jan 21, 2007 7:59 pm
Location: Compton, Nr Newbury, Berkshire Drives: Supercharged 4.6 efi V8 Capri
Contact:
now that is a very tidy capri,
welcome to the forum mate.
Regards Tony C (COOPS)
MS2 V3.57 Ecu mapable efi and wasted spark ignition.
Rotrex C38-91 supercharger and Cossie RS500 Intercooler @ 14psi of Boost.
Sponsored by:
www.extraefi.co.uk
&
www.interpart.biz
&
www.caprisport.com
Web site:
http://www.capriracing.co.uk
---
---
Newbie
Posts: 3
Joined: Mon Dec 03, 2007 1:00 am
Location: prescot, merseyside, UK
that is sweet
---
Newbie
Posts: 13
Joined: Tue Oct 30, 2007 8:42 pm
Location: nottingham
very nice
---
Man thats nice
---
---