Moderators: phpBB2 - Administrators, Moderators
A bit of a game but well worth it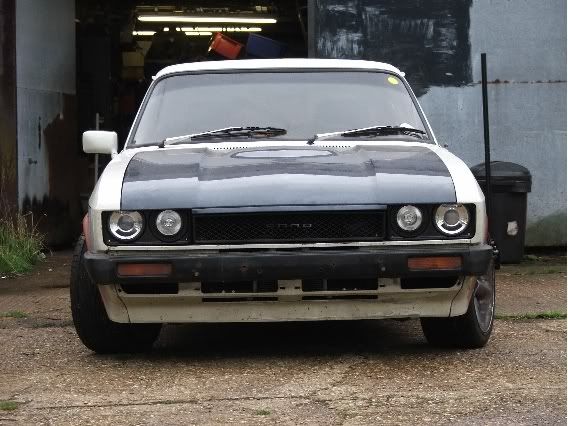 Just some of what we do
---
Newbie
Posts: 44
Joined: Fri Jul 13, 2007 8:38 pm
I have noticed 1 or 2 capris with these lights now...
1 of the big disappointments of driving my capri, is how crap the headlights
are...
Can you shed any more light (excuse the pun) on fitting the BMW head lights, i.e which model/year of BMW do they come off, also is it an easy job
etc etc
Or would i be better off fitting 1 of these HID light kits advertised on e-bay etc ???
---
There is a set in the Sales & Wants - price reflects the work involved.

They are stock fit on

E30 - 3 series
E32 - 7 series
E34 - 5 series

It's not a 10 minute job but it is worth doing.

Just fitting a HID conversion does't realy work - the reflector and lense
are the problem rather than the bulb.

The BMW lamps use the light more efficiently which is why they are a big improvement.

Fitting a HID system to the BMW lamps would be another step forward.

Before you go buying HID kits, do some research - there is a lot of rubbish for sale on ebay.
Just some of what we do
---
---
---
---
---
Just had a quick look at this link - confirms a number of suspisions about the osf types.
What a pigs ear! how to make a complete lash of it?
Think me and Tony need to get together and take some pictures for those of you who would
like to make a nice job of fitting the BMW head lamps.
Might be the weekend but we'll get it sorted.
Will be in the "Tech-Ref" section soon.
Just some of what we do
---
---
---